Lumiglass Cascades Rotund
Suitable for your living room, your hallway, bedroom. This contemporary chandelier with sweeping arms and clean lines offers elegant simplicity to complement your décor and provide years of satisfaction.
SPECIFICATIONS
Number of bulbs: 2 | 3 | 4 | 5 Heads
Fitting type: In Built LED 3000K
Wattage: 9W | 12W | 15W | 18W
Colour: Glass + Black
Measurements:
2 Head ø400*H530
3 Head ø400*H850
4 Head ø400*H1170
5 Head ø400*H1490
Material: Acrylic + Iron
Warranty: 3 Years Product Warranty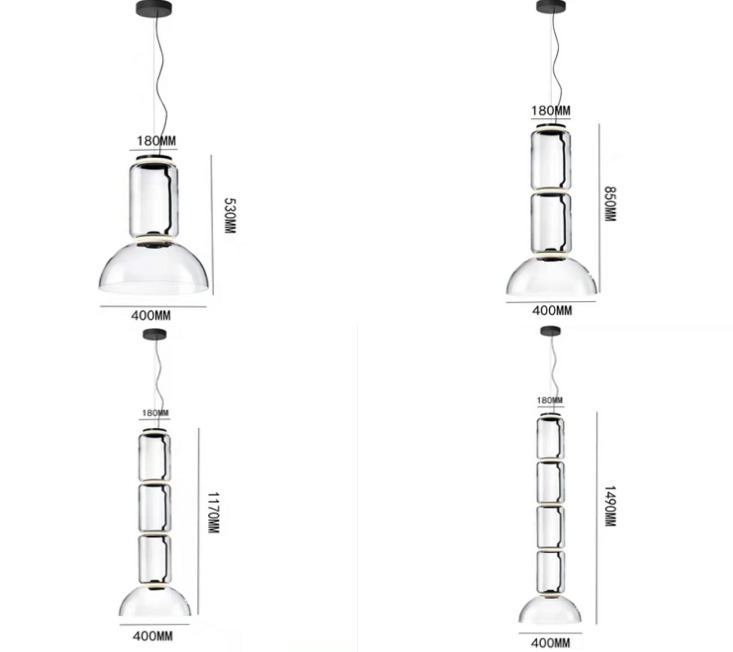 3 payments at 0% interest with
 
Available in when you proceed to Checkout page or Click here. 
For delivery of your products. Please find shipping option in Cart Checkout.

You can make your reservation order from us without paying a single cent until we confirm your order and stock availability.
A follow up call or WhatsApp message (within 1-2 Working days) to inform you of your order and advise you on the payment method.
All prices you see are NETT with NO mark up.
Order with confidence!