$246 Light Fan Smart Plug Combo Package
Yes! At $246 nett Light Fan Smart Plug Combo includes:
1 x Megaman 12W Surface Ceiling Light (3000K or 6500K) For Bathroom
1 x DC Ceiling Fan (Size to choose: 36″ / 46″ / 52″) (Color: White / Black / Wood)
1 x Sonoff S26G UK Smart Plug
Includes Free Delivery and Installation on the same day.
Installation onto existing wire/light point.
Maximum height limit 3 meters.
Available 20 set only.
WhatsApp 88280205 to discuss on installation date.
*Subject to stock availability
For delivery of your products. Please find Qxpress shipping option in Cart Checkout.
You Can Checkout Without Paying Anything!
You can make your reservation order from us without paying a single cent until we confirm your order and stock availability.
A follow up call or WhatsApp message (within 1-2 Working days) to inform you of your order and advise you on the payment method.
All prices you see are NETT with NO mark up.
Order with confidence!
Megaman Ceiling Light
900 Lumen
12W
Diameter (mm) 225 Height (mm) 88
Applicable for Bathrooms, Walkway Corridors, Service Yard, Bomb Shelter, Entrance
Warranty 1 Year
DC Ceiling Fan
DC Motor
3 ABS Blade Fan
Remote Control
Tri tone LED Light Panel
Can Choose Color and Size (Subject to availability | While Stocks Last)
Warranty 1-2 Year
SONOFF S26 WiFi Smart Plug
Main Features:
Remote turn on / off connected device
Support checking real-time device status on APP "eWeLink" ( you can download from Apple Store or Google Play )
Support scheduled / countdown / loop timing tasks
Setting scene to turn on / off a group of devices in the same account
Setting scene to trigger on / off the other device by status changes
Works with Amazon Echo, Echo Dot, Amazon Tap
Works with Google Home, Google Home Mini, Google Nest
Works with IFTTT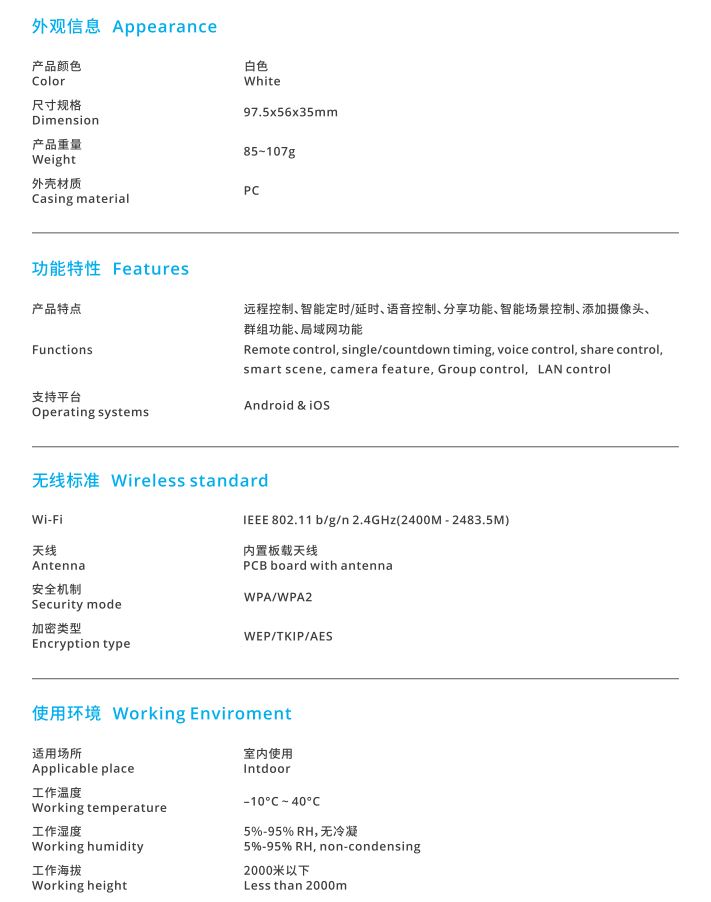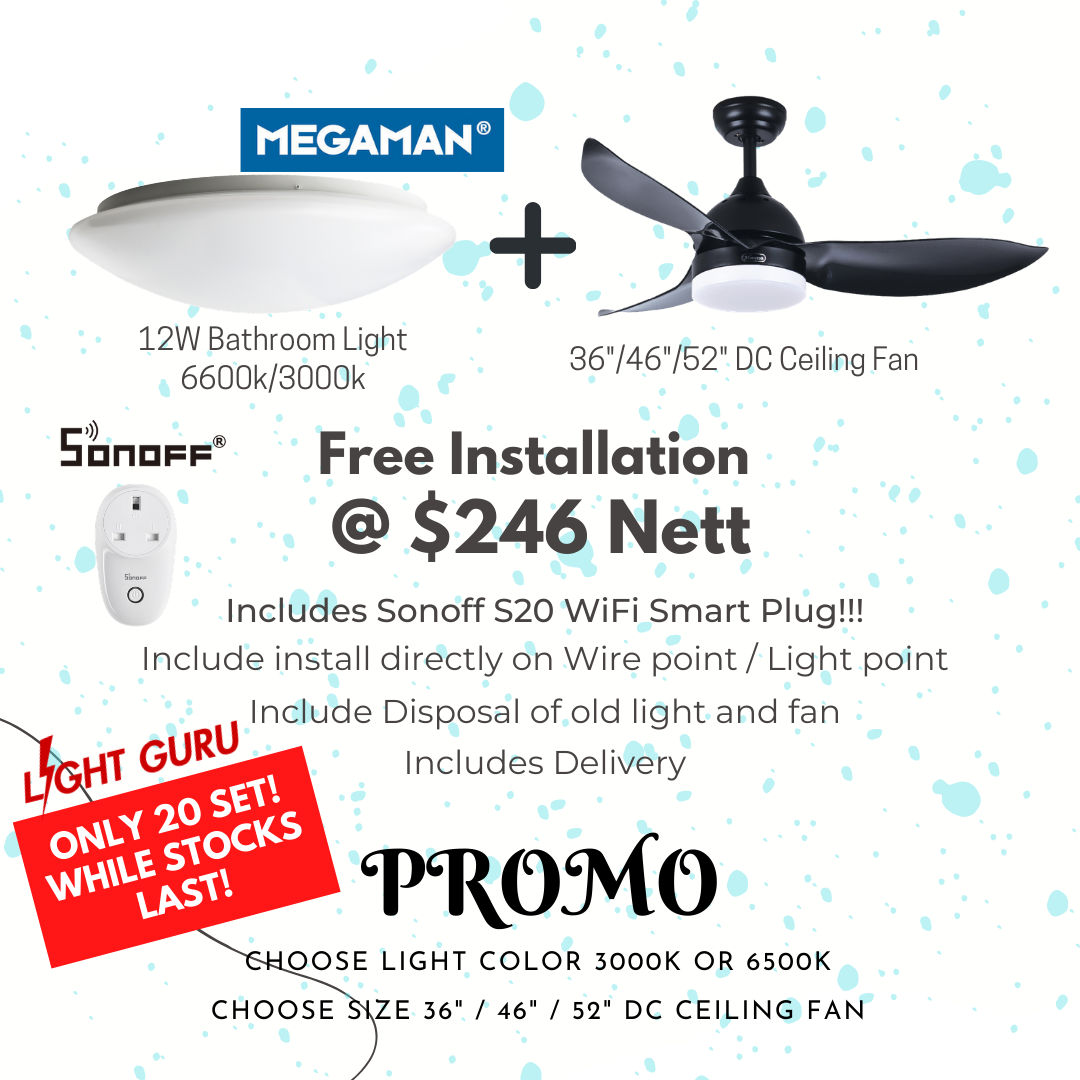 Click on the Whatsapp Icon to ask us any question!
Remember to indicate on the product you are enquiring about.
Fall in love with the legrand galion switches, champagne gold. Appreciate Mr Fong in telling us more in details. Would recommend my friends and family to get switches from here.
Recommended by a close friend on LightGuru. Mr Fong, handled our enquiries profesionally & knowledgeable. 2 thumbs up!!
Seller friendly and knowledgeble on the products and advises as per your needs. Shall patronise again😊
Bought again after trying them out first time. This time I bought 12 sets! Just installed them and all good. Thanks guys! Good job! 👍🏻👍🏻
Love the lights. Since it is 3 tone, it give a different aura for the environment. Highly recommend to buy from the store. ♥︎